TODAYS FEATURES AT GREEK ISLANDS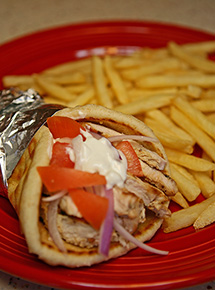 Chicken Gyro Sandwich with French Fries
Broiled chicken breast with tomato, onion, and tzatziki served in a warm pita, with a side of crispy French fries.
Birmingham, MI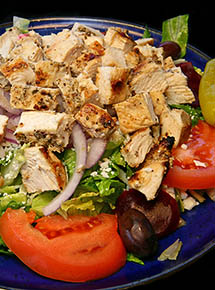 Small Greek Salad with Chicken
Lettuce, tomato, beets, cucumbers, feta cheese, onion, peperoncini, kalamata olives with tender marinated chicken breast. Chickpeas available if you like. Served with our fresh homemade Greek dressing and grilled pita bread.
West Bloomfield, MI