TODAYS FEATURES AT GREEK ISLANDS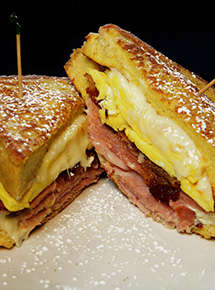 Monte Christo French Toast
Start your day with a hearty, satisfying breakfast sandwich. Find your favorite combination of ham, bacon, Swiss cheese, and scrambled eggs served with strawberry preserves and syrup!
Birmingham, MI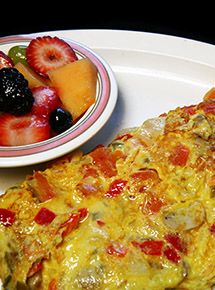 Veg'D Out Omelette with Fruit
Tomato, grilled onion, grilled green and red pepper and fresh mushrooms. Served with your choice of toast and hash browns, tomato slices, or fruit.
Plymouth, MI